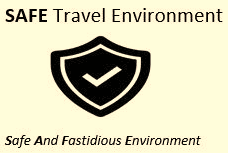 Book Direct and Stay Connected!
Guests who

book directly

with us

receive

firsthand confirmations, broader check in options, on site restaurant reservation preferences and updated information on local activities.
Booking direct also provides us a "one on one" relationship that affords us the ability to work with our guests when potential changes and modifications are requested.
We love our third-party providers and welcome all of their guests with open arms- but in order to receive the maximum guest experience- let us provide you with first hand guidance!
View Individual Room Photos, Details and Reservation Options

Safe And Fastidious Environment
The Lafayette Inn & Restaurant remains (long before it was "trendy") committed to providing a SAFE and fastidious environment during your stay. Once our trained staff has cleaned, restocked, and sanitized your suite- it is YOUR suite. We will not enter your suite until you depart. Guests are welcome to request refreshed items for their room from the lobby- so it will remain a guest safe environment. (Guests with extended stays (3+ nights) can arrange for housekeeping to provide a refresh).
Safe Travels !